Desi Delicacies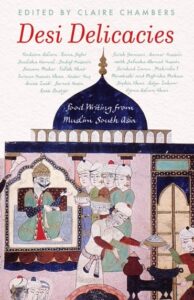 Both essays and stories are accompanied by recipes that range from the simple to the complex, allowing readers a chance to recreate the flavours evoked for themselves and tuck the book on kitchen shelves rather than in libraries.'
PanMacmillan
Tilak Chandan Harvest
The article documents our efforts through the Forgotten Food project to resurrect the heritage rice variety, tilak chandan. This special issue on the theme of 'Greens' is available here: eatenmagazine.com @dunkie_c @susfoodshef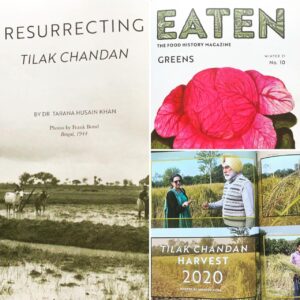 The Journey of the Rampur Book Club
Published under the Scroll series 'Publishing and the Pandemic' curated by lit agent, Kanishka Gupta, the article recounts the experience of hosting a book club in a town without book stores.
https://scroll.in/article/970843/the-journey-of-the-rampur-book-club-shows-how-reading-communities-responded-to-the-pandemic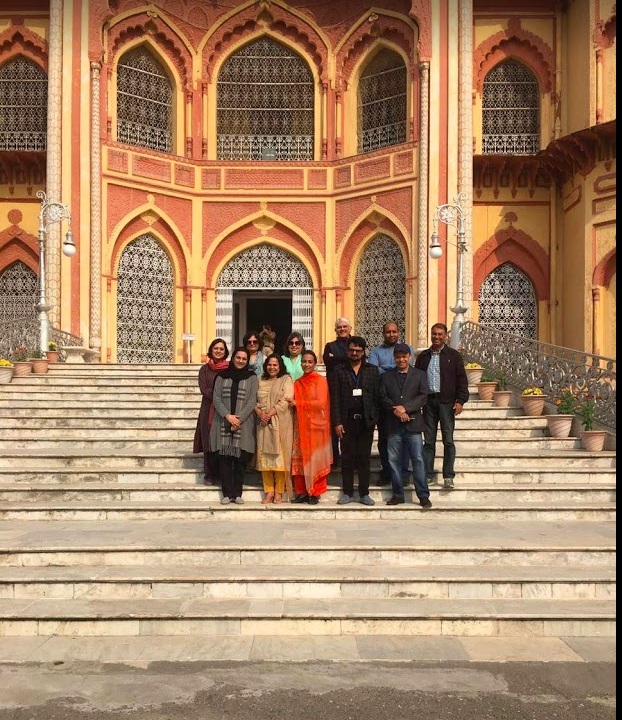 Forgotten Foods
Series of articles curated by Tarana Husain Khan for Scroll. The series, written by food writers, academicians and scientists, is a part of Global Challenges Research Fund and Arts and Humanities Research Council funded research project, 'Forgotten Food: Culinary Memory, Local Heritage and Lost Agricultural Varieties in India'.
https://scroll.in/topic/56278/forgotten-food
Rampuri Gulathhi- Fereni with a Twist
Mehrun's elopement was inextricably linked to the delicious Rampuri Gulathhi.
https://www.dailyo.in/lifestyle/rampur-gulathhi-kheer-firni-love-weddings-indian-cuisines/story/1/31838.html
Cyberbullied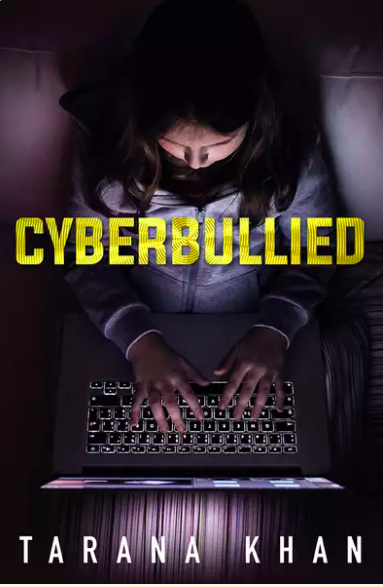 When Papa puts her Sabeena in her boarding school, Tamara is NOT happy! But, as things unfold, Tamara discovers that Sabeena's bad attitude comes from a deeper secret – Will this secret bring the two sisters close to each other?
https://www.juggernaut.in/books/cyberbullied/reviews
Andarsey -A Forgotten Monsoon Treat
Rampuri andarsey crisp fried and disk-shaped are the perfect accompaniment to a sawan picnic in the orchards.
https://www.dailyo.in/arts/andarsey-rampur-cooking-monsoon-delicacies-traditional-indian-sweets/story/1/31391.html
Of Taar Roti and Qaliya
The wedding season with the sensual delight of dipping into the perfect taar roti. (Article in Food Fables, DailyO)
https://www.dailyo.in/variety/of-taar-roti-and-qaliya-there-is-something-sensual-about-dipping-into-a-bowl-of-hot-curry-taar-roti-qaliya-weddings-food-family-gathering-rampur-mughlai-cuisine-mutton-ghee-roti-rampuri-cuisine-spices-mughal-cuisine-akbar-tughlaki-sha/story/1/30215.html
The Perfect Khichdi
Rampuri urad dal khichdi is a popular iconic dish which has more social life in winters than the yakhni pulao.(Article published in DailyO in 'Food Fables')
https://www.dailyo.in/arts/rampur-khichdi-nawab-cuisine-traditional-dish/story/1/29795.html
The Quest for Rampuri Pulao
The author's quest to decode the original yakhni pulao recipe from a Persian text dating 1870 preserved in the Raza Library, Rampur.
(Article published in DailyO on 25th January, 2019 https://www.dailyo.in/arts/the-quest-for-rampuri-pulao-shahjahani/story/1/29094.html )
Ghalib the Panegyric Bard of Rampur
Ghalib's association with the court of Rampur in the years after the devastation of 1857 became the greatest financial support for the poet; it also earned him the dubious title of being a sycophant for he wrote qaseedas panegyrics in honour of the Nawabs.
(Article published in The Wire on the poet's birth anniversary on 27th December 2018.https://thewire.in/culture/mirza-ghalib-poetry-nawab-british )
The Dastan Tradition of Rampur

The role of Rampur in the evolution and preservation of the oral storytelling genre, Dastangoi in the nineteenth and the twentieth centuries.
(Article published in Scroll on 11th August,2018 https://scroll.in/magazine/881496/if-dastangoi-survives-today-in-india-its-partly-b)
How the Nawab Humiliated His Proud Begum On Nauroz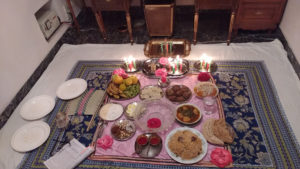 The oral tradition around the celebration of Nauroz at Rampur and the cultural and emotional significance of Nauroz in Rampur today.
(Article Published in DailyO on 23rd March,2018 https://www.dailyo.in/voices/nauroz-new-year-equinox-persian-new-year-moharram/story/1/23036.html)
I'm Not a Bimbette

Digitally Published by Juggernaut Books (2015)
Tamara is always on a diet and waiting to start dating her current crush when life takes a new turn as her mother sends her to a staid all girls school.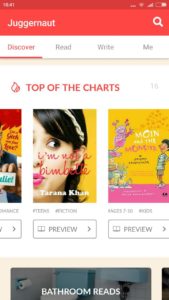 As the rarefied atmosphere of boarding school peels off her outer layers, she is flung into situations that challenge her and proves that she is not a bimbette.
AVAILABLE AT:
https://itunes.apple.com/in/app/juggernaut-books-easy-way/
https://play.google.com/store/apps/details?id=in.juggernaut