Dr Tarana Husain Khan is a writer and food historian based in Rampur. Her articles on Rampur cuisine, culture and oral history have appeared in Scroll, The Wire and DailyO. She wrote a monthly column on Rampur cuisine, 'Food Fables' in DailyO. Her historical fiction, 'The Begum and the Dastan' will be published by Tranquebar Westland in 2021. Her book on Rampur cuisine, 'Rampuri Cuisine: Food Fables, Memories and Recipes', shall be published by Penguin India.
She hosts a website on Rampur's cultural and culinary history (taranakhanauthor.com). Her first novel, 'I'm Not a Bimbette' (2015) and its sequel 'Cyber Bullied' (2020) was published by Juggernaut Books. She founded the 'Rampur Book Club' in 2016 to promote the reading of world literature in Rampur.
She is currently working on a Global Challenges Research Fund and Arts and Humanities Research Council-funded research project, 'Forgotten Food: Culinary Memory, Local Heritage and Lost Agricultural Varieties in India'.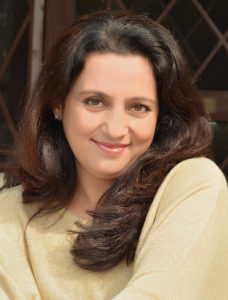 S