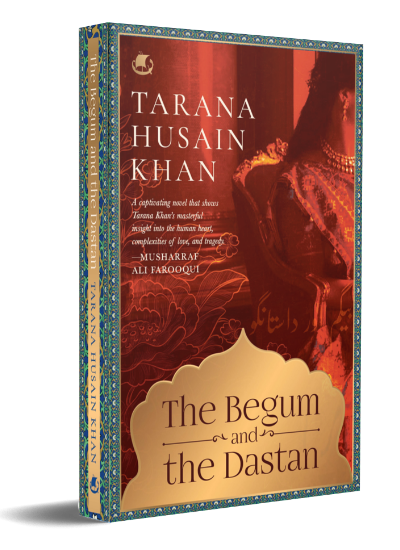 Inspired by real-life characters and events,
is a haunting tale of a grand city and its women.
In the princely state of Sherpur, 1897, Feroza Begum, beautiful and wilful, defies her family to attend sawan celebrations at Nawab Shams Ali Khan's Benazir palace. Feroza is kidnapped and detained in the Nawab's glittering harem, her husband is forced to divorce her, and her family disowns her. Reluctantly, Feroza marries the Nawab, and iscompelled to negotiate the the glamour and sordidness of the harem.
In the bazaar chowk, Kallan Mirza, a skilled dastango, spins a hauntingly familiar tale of a despotic sorcerer, Tareek Jaan,and his grand illusory city, the Tilism-e -Azam. 
And in the present day, Ameera listens to Dadi narrating the tale of Feroza Begum, Ameera's great grandmother. Confined to her house because her parents haven't paid her school fees, Ameera takes comfort from Dadi's story. As her world disintegrates, she is compelled to ask herself if anything has changed for Sherpur's women.